Whilst I was away on holiday I read most of
'The Secret'
. Whilst it's sort of common sense, according to my husband and whilst I didn't read it all in depth (having 2 children 3 and under put a stop to that!) I am trying to use the concepts in it a bit more. 'What does that mean?' I hear you ask. Welllll...
I want a job, starting 1st August and whilst I had been thinking about it and hopeful, I hadn't got very far. Not only does the book suggest you need to visualise and ask for things but you also need to live your life as though it's happened/ make space for it. To a certain extent I have been unable to do that in the past (or made excuses). This time I can do it. So my plan to make things happen:
1. Today I have registered at 1 agent and spoken to another. I plan to register or make appointments at 3 others (& continue to look on various sites like Monster). I will possibly also visit certain companies that I think can help with my CV.
2. Buy a 2nd pair of 'work' trousers/ a suit. Get up & dressed in such clothing from tomorrow morning, at the hour I would need to (unfortunately this will probably mean getting out of bed at the same time as or before my husband which has rarely happened in the past). Instead of lying in bed, exhausted and trying to get both girls ready. Get all our clothes ready the night before and go to bed before 11pm (a tip taken from
Rachel Jonat
's new book).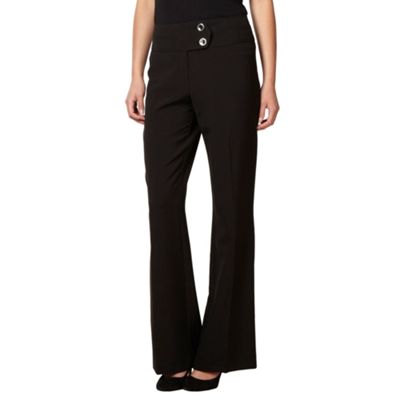 debenhams
3. Significantly 'get rid of' stuff in our home (for me this is to make room for a job in my life). I have set a time limit of a month. I am sick of having piles of stuff to get rid of in our home. We will also be moving house later this year and I'm not moving it all with me! It's also a new season for
Project 333
at the same time as Z moves up to a new size of clothing AND we've got a lot of new clothing for the hot weather on our cruise so I plan to go through all the clothing, label the girls' clothing (as they'll be going to childcare full time so I may as well just label all their clothes with a laundry pen rather than the 1 current outfit and then getting stuck when I have to provide something else) and then there'll be some of Z's smaller clothes to get rid of...
And finally...
Implementing what I think of as the more spiritual parts of the book. I'll leave you to read the book if it's something you're interested in (because I know it may not be for a lot of people) but I think the reason I may not have been successful in the past is belief. And negative thinking.
So this time:
I am going to get a job that starts 1st August. So I now have 1 month to get 'my house' in order & I can do that.