On Facebook I said it would be easier to write a post. So here it is:
We recently went on a cruise. It was amazing but involved us buying the girls a lot of clothing. I said at the time that z was about to go into 9-12 month clothing so maybe we should buy in that size but hubby vetoed. I am now kicking myself. Cos we sorted their clothing last night. And it is ridiculous...
When I was pregnant with z I went through all the stored clothing - we had saved everything - and donated a lot. Well, having gone through it again last night we could easily donate half of it again! And no this is not due to time of year...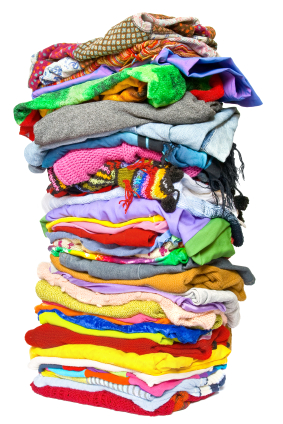 F was premature & despite my app insisting she's currently on the 50th percentile the same as z, she was in certain clothing for a long time & well past those ages. 3-6 months at a year, for example. So it's been great that z seems to be 'normal' & wear 3-6 month clothing at 3-6 months... This has meant she's gone through the stored clothes very quickly which as we're still adding to them & there's only so much room is a relief. We were given, for example, a bag of 5 year old clothing. F is just 3 years...! Hubby accidentally allowed f to pull the bags out & open them (labelled with perm pen vacuum sealed bags under f's bed) so the clothes needed checking & sorting so as z was going up a size last night we did it...
Omg! It took all night - we finished just before 10pm - to get them out, sort into sizes and store in bags. Then I went through the 9-12 month clothing & managed to get rid of at least half. We've been given clothing since she was born for example so she now has 8 dresses, before she had about 3 I think... She'll be starting crèche full time from next month so need different sorts of clothing.
So I'm now severely kicking myself because we bought lots of clothing in 6-9 months for her (both their drawers before were fine, now are jam packed) and she's only going to get a few weeks wear out of a lot of it. The only small consolation is that I donate their clothing to 'Giving At Lux' (don't have friends with young enough babies) so I know it'll go to people who need it...
The nice plus side is that I had a bit of a trip down memory lane last night with the new clothes - some of which F wore when we moved to Luxembourg so that was a bit weird - & there'll be another photo soon of F in a dress & Z in the same... F must have been just over a year so different ages, but still interesting I think...
I will properly edit this later (done) but post now to get it finished...
And I have a Toddler Thursday to write when I can! We made a sock rabbit yesterday, this is our last month at home and she'll be a 'precocer' in a few months... (Tho Z looks like she may overtake with the toddling...)