I was thinking today 'oh mannn I need to write a post on my RAOK for March and I have not got a clue what to put'. One positive about this challenge is it gets me thinking about what I have actually done:
In March I bought and donated some toiletries that are going to the refuge centres here. It started off aimed at women's products but I just bought generic items so they could go to anyone, really. I'm seriously considering investigating what facilities they have, to decide if it's worth me trying to help with educating on cloth products. But that's for another day! ;)
Thennnn yesterday afternoon I went to my friend's charity sale for Comic Relief. Anyone who's English will know that it's every 4 years (I think?!) in March, to raise money to help those that need it in the UK. So not a Luxembourgish thing... It was a play date and I wanted to take F and Z but they were in school/creche so I decided I'd just go myself...
Tomorrow F is going to the cinema on an expensive ticket because €8/15 goes to research adult brain 'problems' in Luxembourg. I've asked F if she wants to buy her own ticket to give her an idea of charity. It will probably be that we don't take the money out of her pot but we ask her and encourage her to think she's bought it.
Anddd lastly I was in town today, hubby had gone off and I saw the guy I've bought coffee for before. So of course I bought him a coffee today and had a little chat with him. If nothing else, I know he is a pleasant individual and he's reading a book so is educated enough (that he's not doing nothing). It must be very boring sat hoping that people will give him money so I figure a little chat in English, F entertaining and some coffee helps pass the time. Today I learnt his name and that he's hopefully going to be off the street/s in a month or 2. After we walked to the bus station, F also heard a musician so we gave him some money as well.
I did try to sign up for the
Street Team
via
Serve The City
but it was fully booked so it will wait until next month.
Serve The City also advised on facebook that a homeless man had died in the city, from the cold: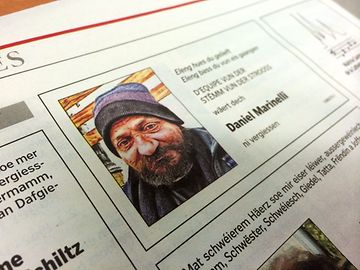 I am launching a new business this month and next month and have decided that I will donate some of my profit to charity.